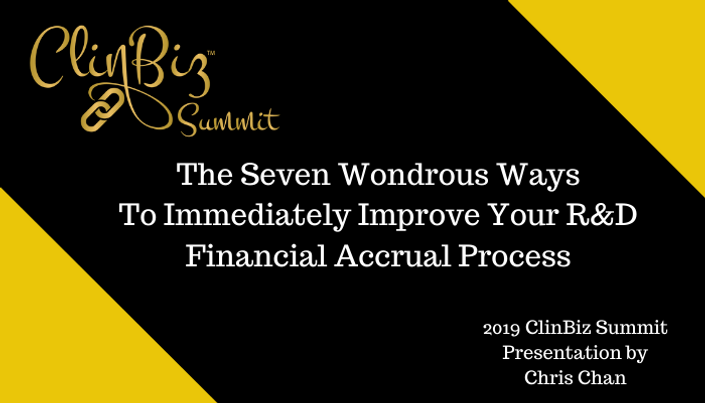 The Seven Wondrous Ways to Immediately Improve Your R&D Financial Accruals
ClinBiz Summit 2019 Presentation by Chris Chan
In this session, Chris Chan, Executive Director of R&D Finance at FibroGen delivers a dynamic presentation on proven ways to immediately improve your R&D financial accruals. The session took place at the ClinBiz Summit 2019.
Your Instructor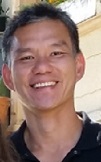 Chris Chan is Executive Director of R&D Finance at FibroGen, Inc, and has over 25 years industry experience, including 20 managing clinical trial & R&D finances for biopharmaceutical companies of various sizes. He holds an MBA from UC Berkeley's Haas School of Business and is a Certified Management Accountant (CMA) & Certified Financial Manager (CFM). Chris has served as speaker and chair at numerous industry conferences, and has authored multiple published articles on clinical trials budgeting, accruals, and outsourcing.
Frequently Asked Questions
How long do I have access to the course?
Once enrolled, you will have access to the course and sessions as long as the course is available and open for enrollment.
What is your refund policy?
All courses and sessions are non-refundable.