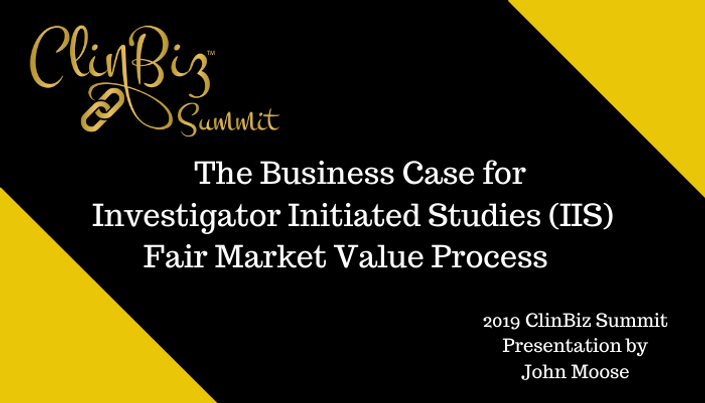 The Business Case for Investigator Initiated Studies (IIS) Fair Market Value Process
ClinBiz Summit 2019 Presentation by John Moose
In this session, John Moose, Principal at IQVIA delivers a presentation on the fair market value process for Investigator Initiated Studies (IIS). The session took place at the ClinBiz Summit 2019.
Your Instructor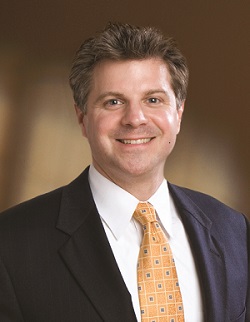 John is a Principal with IQVIA. He specializes in advising his clients on assessing, approving, and documenting the Fair Market Value (FMV) of third-party fee-for-service arrangements, clinical research activities, and services provided by healthcare professionals. John relies upon nearly 30 years of accounting, valuation, and litigation experience to develop robust valuation models and methodologies that help support documentation for regulatory purposes. Prior to joining Polaris, John was a Senior Manager in the Life Sciences Regulatory and Operational Risk Group of Deloitte & Touche LLP. John is Accredited in Business Valuation (ABV) by the AICPA and holds an MBA from the University of Michigan
Frequently Asked Questions
How long do I have access to the course?
Once enrolled, you will have access to the course and sessions as long as the course is available and open for enrollment.
What is your refund policy?
All courses and sessions are non-refundable.