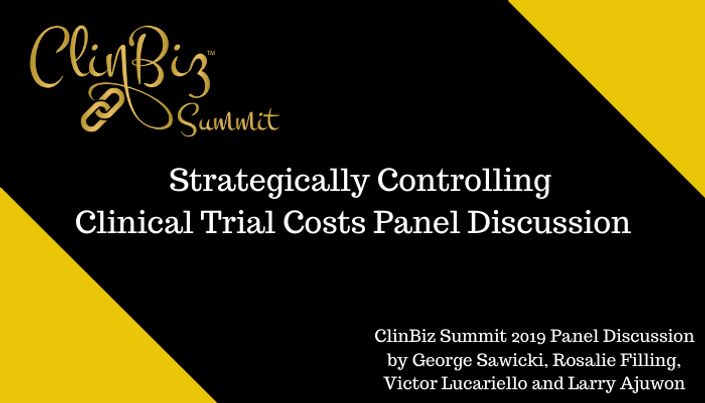 Strategically Controlling Clinical Trial Costs Panel Discussion
ClinBiz Summit 2019 Panel Discussion by George Sawicki, Rosalie Filling, Victor Lucariello and Larry Ajuwon
In this session, a panel of seasoned industry executives from KPS Life, Endo Pharmaceuticals, Celgene Corporation and RHIEOS-Ventures LTtd deliver a dynamic discussion on innovative ways to strategically control your clinical trial costs. on strategies for successful CRO and vendor contract negotiations. The session took place at the ClinBiz Summit 2019.
Your Instructor
Frequently Asked Questions
How long do I have access to the course?
Once enrolled, you will have access to the course and sessions as long as the course is available and open for enrollment.
What is your refund policy?
All courses and sessions are non-refundable.