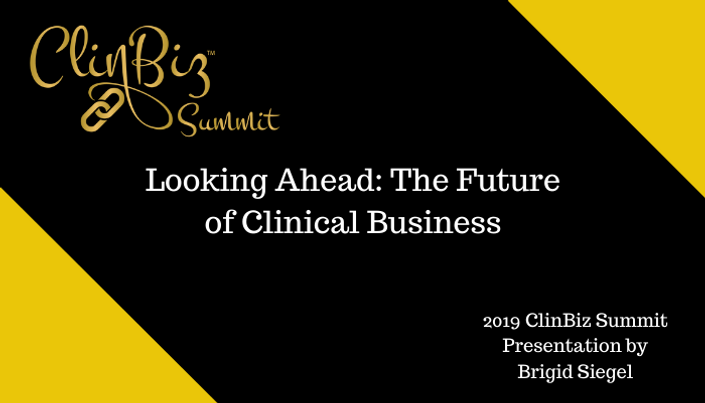 Looking Ahead: The Future of Clinical Business
ClinBiz Summit 2019 Presentation by Brigid Siegel
In this session, Brigid Siegel, Head of Procurement, Clinical & Patient Services at Montefiore Health System & Albert Einstein School of Medicine delivers the keynote presentation on the future of clinical business. The session took place at the ClinBiz Summit 2019.
Your Instructor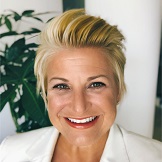 A global leader in R&D procurement and supplier management, Brigid Siegel is recognized for the depth and breadth of her experience in the biopharmaceutical industry. With her strengths as a thought leader, her knowledge of technologies that support growth and operational excellence, and her ability to manage and mentor culturally-diverse cross-functional teams, she is a proven, relied-upon resource.
Most recently Brigid served as Executive Director, Global Head Clinical Development Sourcing & Procurement with Merck & Co., Inc., where she proactively managed the procurement strategy & operations for early and late stage clinical development operations, Regulatory Affairs and the Center of Real World Evidence. Innovative in approach, she is an early adopter of new technologies as evidenced by her initial work seeking ways to apply blockchain solutions to the pharmaceutical industry.
Previously Brigid added significant and sustained value to Novartis Pharmaceutical Corporation where her contributions were recognized with increasing levels of accountability via promotion. In her role as Executive Director, Global Head Clinical Category & Outsourcing Management, Brigid provided executive category
leadership for phase II-IV clinical sourcing and procurement services.
Earlier, Brigid performed in four separate roles with Hoffman-La Roche, Inc. Brigid commenced her career with companies that included Celerion, Inc. (Harris Labs), Wyeth, Inc. (Whitehall Robins), Schering-Plough, Inc., and Pfizer, Inc.
Brigid conferred her Bachelor of Science in Biological Sciences from the University of Nebraska. To advance her knowledge, she is completing the Oxford Blockchain Strategy Programme at Oxford University / Saïd Business School. She also completed other leadership and negotiation programs with Harvard School of Business, California Technical Institute, and London School of Business. She is bilingual in German and English and resides in New Jersey.
Frequently Asked Questions
How long do I have access to the course?
Once enrolled, you will have access to the course and sessions as long as the course is available and open for enrollment.
What is your refund policy?
All courses and sessions are non-refundable.