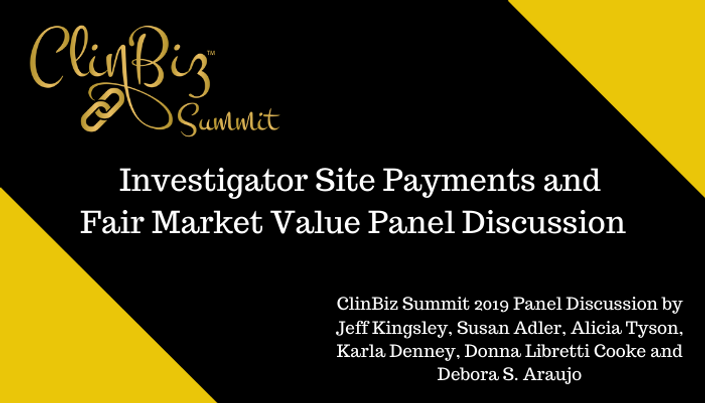 Investigator Site Payments and Fair Market Value Panel Discussion
ClinBiz Summit 2019 Panel Discussion by Jeff Kingsley, Susan Adler, Alicia Tyson, Karla Denney, Donna Libretti Cooke and Debora S. Araujo
In this session, a panel of seasoned industry executives from IACT Health, GSK, Bayer U.S. Pharmaceuticals and Hackensack Meridian Health deliver a dynamic discussion on the topic of investigator site payments and fair market value - industry standardization, processes and technology. The session took place at the ClinBiz Summit 2019.
Your Instructor
Frequently Asked Questions
How long do I have access to the course?
Once enrolled, you will have access to the course and sessions as long as the course is available and open for enrollment.
What is your refund policy?
All courses and sessions are non-refundable.