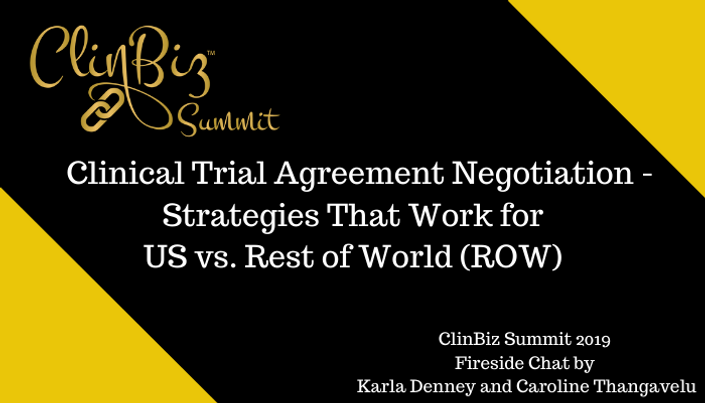 Clinical Trial Agreement Negotiation - Strategies That Work for US vs. Rest of World (ROW)
ClinBiz Summit 2019 Fireside Chat by Karla Denney and Caroline Thangavelu
In this fireside chat session, Karla Denney, Head of the Investigator Contracts, Benchmarking and Payments at GlaxoSmithKline Pharma and Caroline Thangavelu, Founder and Owner of ENGAGE Clinical Contracts Solutions address key strategies for clinical trial agreement negotiations from US and Rest of World (ROW) perspectives. The session took place at the ClinBiz Summit 2019.
Your Instructor
Frequently Asked Questions
How long do I have access to the course?
Once enrolled, you will have access to the course and sessions as long as the course is available and open for enrollment.
What is your refund policy?
All courses and sessions are non-refundable.