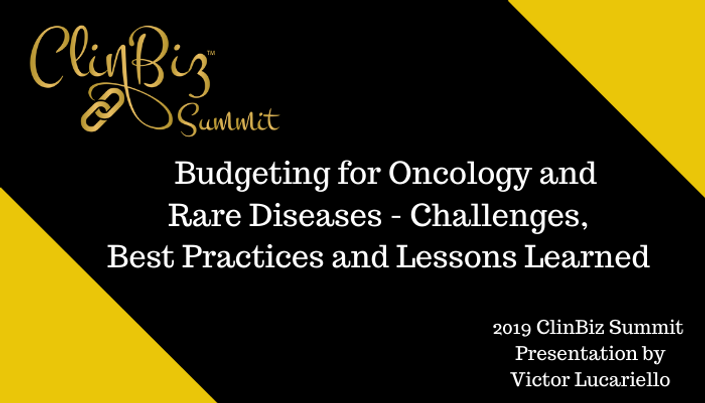 Budgeting for Oncology and Rare Diseases - Challenges, Best Practices and Lessons Learned
ClinBiz Summit 2019 Presentation by Victor Lucariello
Your Instructor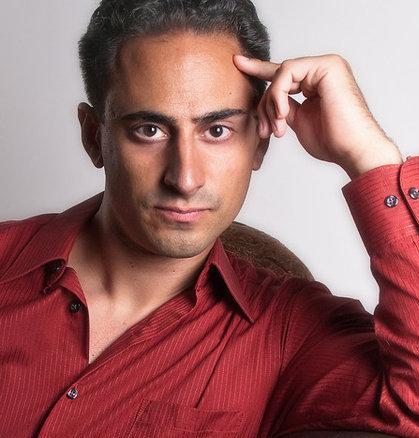 After college internships, Victor has worked in the pharmaceutical industry for over 15 years, initially working in the labs and progressively moving to a combination of science with finance & business. While working at a major biopharmaceutical company, during 2010–2011 he was responsible for developing and implementing new procedures for site budget development to reflect current business and study needs. As process owner, he created a new site budget appendix format with a separate payment terms document, which has been in use since Jan 2012. These templates have evolved over time to improve negotiation efficiency and even to incorporate industry trends. Victor continues to lead and participate in many initiatives for process improvement within CR&D, coordinating with clinical functions as well as finance and project management.
In his current role, his main responsibilities are budget forecasting for clinical trials and development of investigator grants; from providing high-level estimates for a study concept, preparing detailed estimates for governance presentations, and to the creation and approval of global site budget templates based upon a finalized protocol. As part of this function, he also helps clinical teams to mitigate complexity for protocols and amendments in development. Since first working on investigator budgets in 2006, Victor has experience with investigator- and sponsor-initiated budgets for clinical pharmacology through post-marketing studies, primarily in oncology but other therapeutic areas as well. Victor graduated Rutgers University in the pre-medical track with a B.S. focusing on human biology.
Frequently Asked Questions
How long do I have access to the course?
Once enrolled, you will have access to the course and sessions as long as the course is available and open for enrollment.
What is your refund policy?
All courses and sessions are non-refundable.